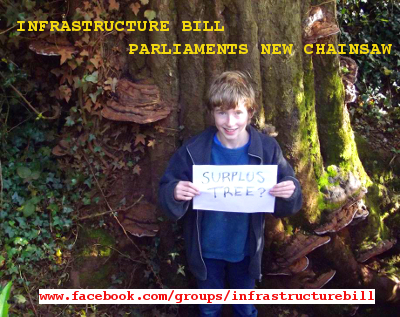 Update from HOOF –
www.facebook.com/groups/infrastructurebill
We have now heard that Clause 21 of the Infrastructure Bill (re public land transfers) will be debated and voted on in the Lords on NOVEMBER 5. We don't have long to stop this. We are calling on everyone to lobby Lords to ask them to back the amendment from Baroness Royall and the Bishop of St Albans to exempt forests… apparently the Lib Dem lords should be targeted in particular. See www.handsoffourforest.org for a sample letter and other advice on how to write.
We would also urge people everywhere between then and now to STAND UP FOR THEIR FORESTS AND PUBLIC LAND (AND AGAINST FRACKING) in whatever way they can.
Short films and photos expressing your dissent/ one-person protests are all valid ways. In the Forest of Dean on November 5 we will be having a day of action.
Why not make November 5th a day of action everywhere?