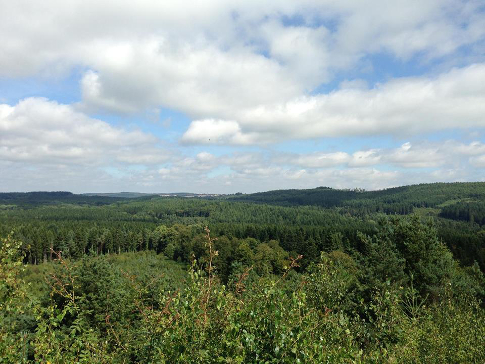 Hands Off Our Forest and SoW have been asked by many, many people to create a petition to help fight the worrying Infrastructure bill. So here it is! Please do have a read, sign and share. Thank you! 
'PARLIAMENT'S NEW CHAINSAW: The Infrastructure Bill poses a huge threat to our publicly owned green spaces and forests from flogging off & development, to our homes & landscape from fracking & radioactive waste, to our wildlife from extermination and to our fundamental democratic right to have a say in how development occurs in our communities.
Only by us all raising our voices in whatever way we can will we curb or stop the Infrastructure Bill from being law!'
Why is the boring Infrastructure Bill such a worry?
Here's a 9 point list, take your pick…
1. Any public land (apart from that owned by the royal family), including our public forests, can be transferred to the government's Homes and Communities Agency, to be passed on to private firms to use for any kind of development, with all rights of public access removed.
2. The recovery of gas and oil – including fracking, coal gasification, coalbed methane extraction and geothermal – anywhere in Britain to be a legal objective.
3. The right to dump and abandon any substance whatsoever under any land (including radioactive and gases).
4. The right to drill under any land, public or private.
5. Major projects (such as power stations, new towns, high-speed rail and motorways) to be decided on by Government rather than councils, with communities also unlikely to be consulted.
6. Any species deemed as non-native (including barn owls, red kites, goshawks, boar) can be controlled or exterminated.
7. Already overburdened councils given short time limits to enforce planning restrictions, or they will be discharged by a panel of two government inspectors and a minister, giving developers free rein.
8. The Land Registry to be given major new powers to hold local registers, and be the judge, jury and executioner on land ownership disputes.
9. Anyone building less than 50 houses in a development will no longer need to ensure they are zero carbon or eco-friendly.
Please sign the petition and share with all your might.  Thank you! 
Read more about why we are so concerned about the Infrastructure Bill: http://saveourwoods.co.uk/articles/infrastructure-bill/parliaments-new-chainsaw-the-infrastructure-bill/