Facts
This information comes directly from the Public and Commercial Services Union Save Our Forests campaign website. We do suggest you check out their site. It has lots of useful information that can help inform your own local campaign.
---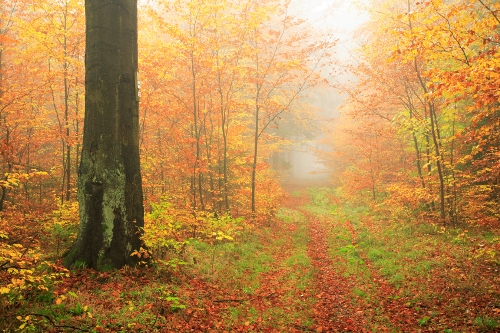 Access when a Forestry Commission woodland is sold
Anyone who buys freehold land from the Forestry Commission is required to allow access on foot as all Forestry Commission freehold woods are dedicated under the CRoW Act, however:
There is no legal requirement to allow access for cycling or horse riding under CRoW.
The land can be closed for 28 days per year by the private owner and for longer periods if the need can be proven.
There is no requirement to maintain forest walks, provide car parks or generally encourage and make access easier.
Not all Forestry Commission woodland is under freehold.
Biodiversity
99% of Sites of Special Scientific Interest (SSSIs) managed by the Forestry Commission in England are in favourable or recovering condition which is greater than that achieved by any other significant SSSI manager in England in the public, private or charitable sectors. The government target for the end of 2010 is 95%.
Tree felling and replanting when a Forestry Commission wood is sold
A felling licence is required to fell trees if the owner is wanting to fell more than 5 cubic metres.
It is up to the new owner how they manage the woodland, what areas they fell and what types of tree they plant.
The new owner can choose to apply for a grant from the Forestry Commission for replanting and management of the woodland. To receive a grant they have to agree a plan with the Forestry Commission.
The Government will continue to grant aid private woodlands to the end of the RDPE programme 2013
All Forestry Commission woodlands have a long term plan, a Forest Design Plan, which sets out how they will manage the woodland and increase its value for wildlife and the public while still producing timber. The Forestry Commission consult on the preparation of these plans.There is no requirement for a new owner to adopt the Forest Design Plan.
Sustainable management
All Forestry Commission forests are independently certified against the internationally recognised Forestry Stewardship Standard and Pan European Forest Certification. This means that they have to be well managed and the Forestry Commission are regularly audited. The Forestry Commission was the first forest service in the world to have all its woodlands certified as being well managed.
A new owner is not required to certify their woodlands.
Cost to the Tax Payer
The cost of having the Forestry Commission manage England's public forests costs less than 30p per year for each person in England.
70% of the costs of managing our public forests in England are offset by commercial revenue.
In 2009 a detailed study of the long term role of the public forest estate was carried out by the Forestry Commission. It reported that public forests were good value for money providing multiple social and environmental benefits and concluded that public ownership was essential in supporting the estate.