by Keith Morgan of Dean Forest Voice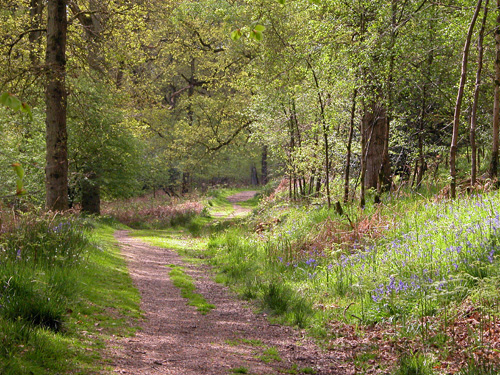 No sooner has the euphoria of the Governments U-Turn on the proposed Sell-Off of the National Forests died down, when a new threat emerges to the Forest of Dean. Up to 200 acres of woodland and wildlife sites in the Statutory Forest are to be transfered/sold to the Forest of Dean District Council (FoDDC) by the Forestry Commission for current and future industrial and residential development by the FoDDC.
All this will take place under the direction of the Homes and Communities Agency (HCA), as part of the FoDDC's Cinderford Area Action Plan. A meeting was convened by Forest of Dean Heritage and Culture Group, Dean Forest Voice, together with various Forest of Dean Protection groups and environmentalist, at the historic Speech House Hotel in the Forest of Dean. The purpose of the meeting was to discuss the threat and what joint action could be taken by the groups to fight the proposals. The site has been allocated for development as a 'brownfield site having had development on it approx 40 years ago. Since then the site has become a wildlife haven, and local environmentalists have recorded in excess of 1000 wildlife species, including rare bats, great crested newts, grass snakes, lizards, butterflies, dormice and orchids. The area is now considered to be one of the most important sites for wildlife in Gloucestershire.
In formulating plans for the 'regeneration' of this site the HCA and the Foddc have systematically failed to recognise the significance of the sites ecology. The new spine road that the development includes will require the demolition of buildings which are home to protected rare bats. Much of this demolition has already started in a mad rush to progress before a legal challenge, brought by the Forest of Dean 'Friends of the Earth' is heard in May.
So far requests to Eric Pickles MP to call in the Planning Applications has fallen on deaf ears Dean Forest Voice are now seeking to raise the issue nationally, and hopefuly gain the support that they need to stop this wanton destruction of our heritage.
For more information and how to help: savenorthernunited.wordpress.com