by Hen, SoW
Nature not for Sale counter forum, Regents Park Hub, June 2nd 2014
The forum was well attended and each of the eight speakers had fascinating perspectives of biodiversity offsetting and it's potential impacts on our ecological and cultural communities. I'm going to write about each of the presentations on SoW to give you an insight into the main counter arguments to biodiversity offsetting and it's use in planning policy.
One of the speakers at the event was Sarah Walters, who has written for SoW before, and who owns and manages Alvecote Wood, ancient woodland, newly planted woodland, ponds and meadow near Tamworth.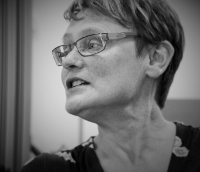 Alongside her husband, Stephen, they open their woodland to the local community and manage it to a standard that this year won them the 'Best small woodland in England' award from the Royal Forestry Society.  They also work in partnership with local people and wildlife groups to create a network of habitats in their area. Much of which is potentially threatened by the development of HS2.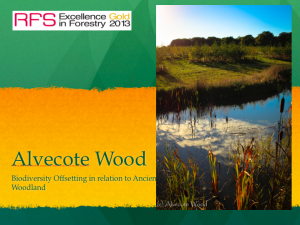 Sarah's passionate and inspiring talk covered what she sees as the flawed concept of biodiversity offsetting. Asking, 'can you replace the Crown Jewels with a skipload of cheap jewellery?'  High quality habitat, like ancient woodland or meadow, could be replaced by a larger quantity of lower quality habitat elsewhere. Ignoring the complexity and richness of established ecosystems in a locality'.
The site specific issue was also raised by Sarah. Biodiversity offsetting doesn't have to replace the type of habitat that is lost, a rare meadow could be replaced by some new trees and those new trees don't even have to be in the same locality. Depriving the local community of that green space as well as breaking up 'complex ecological patchworks and connectivity between other sites'.
Land banking by developers or brokers has also been identified as a potential issue as it is likely they will go for the cheap land and cheap options. It will also likely lead to offsets not being 'tailored to the ecosystem or community affected'.
One of the most shocking details that Sarah spoke of in her talk was that it has been agreed by the architects of biodiversity offsetting and policy makers that habitats can be assessed for biodiversity value in 20 minutes. 
Sarah and Stephen are still being surprised at what they find in their woodland, even after years of managing, photographing and documenting the flora and fauna of Alvecote Wood. How arrogant to think that a visit of just 20 minutes could go even a fraction of the way towards capturing the 'value' of this place.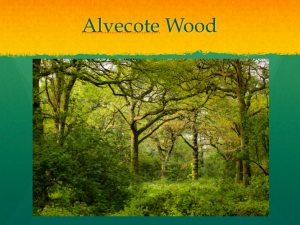 How can anyone be assured of how independent the assessors would be? Assessors working for biodiversity offsetting brokers, like the Environment Bank, will have a vested interest. It would be unthinkable for the developers to enlist the ecologist to assess the land to be developed, so how will this be monitored and independent?
Gaming the system is a huge concern too as developers who have land-banked a meadow or woodland could wilfully neglect them so that the biodiversity value of the habitat drops. It's the potential value of the ecosystem that should be considered.
The idea that an offset site only has to be maintained and protected from development for 25 years shows this concept up as simply arrogant nonsense. Sarah puts it better.. 'complex ecosystems take decades or centuries to develop. What happens to the displaced ecosystem in the meantime?'  Only a few weeks ago permission was granted to build on a mitigation site, where reptiles and plants had been moved to from a neighbouring development. This site wasn't even mid-way through it's 'protected' status as a mitigation site. What will stop this happening to offset sites?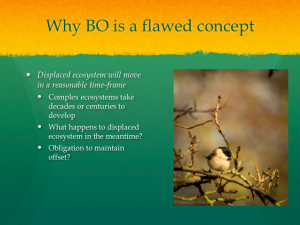 The suggestion that the best way to provide offsetting is via a market system favours large monotonous habitats over a rich patchwork of varied habitats. A market system is unlikely to take into account the loss of natural places from the local communities and in this current financial climate will no doubt favour low cost rather than high quality.
My favourite quote from Sarah's talk is this: 
'Conservation is failing because nature is being packaged onto reserves – it must be part of everywhere we live, because we are a part of nature'.
In concluding her talk Sarah gave a list of non-negotiable points for biodiversity offsetting:
Offsetting needs to do the following:
– be the last resort
– exclude high value and irreplaceable habitats
– led by the local community who say if, what, how and where
– based on potential of habitat
– based on independent, trained assessors who must consult community and local experts and take time to study the habitat
– It can't be done on the cheap!
You can view the slides from Sarah's presentation by clicking on this link and using your arrow keys to move forward or backward through the slides:
BiodiversityOffsettingPresentation_Sarah_Walters_Alvecote_Wood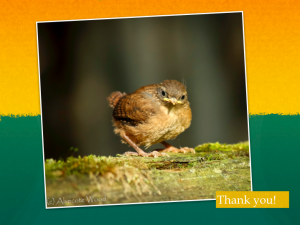 Read more on BIODIVERSITY OFFSETTING