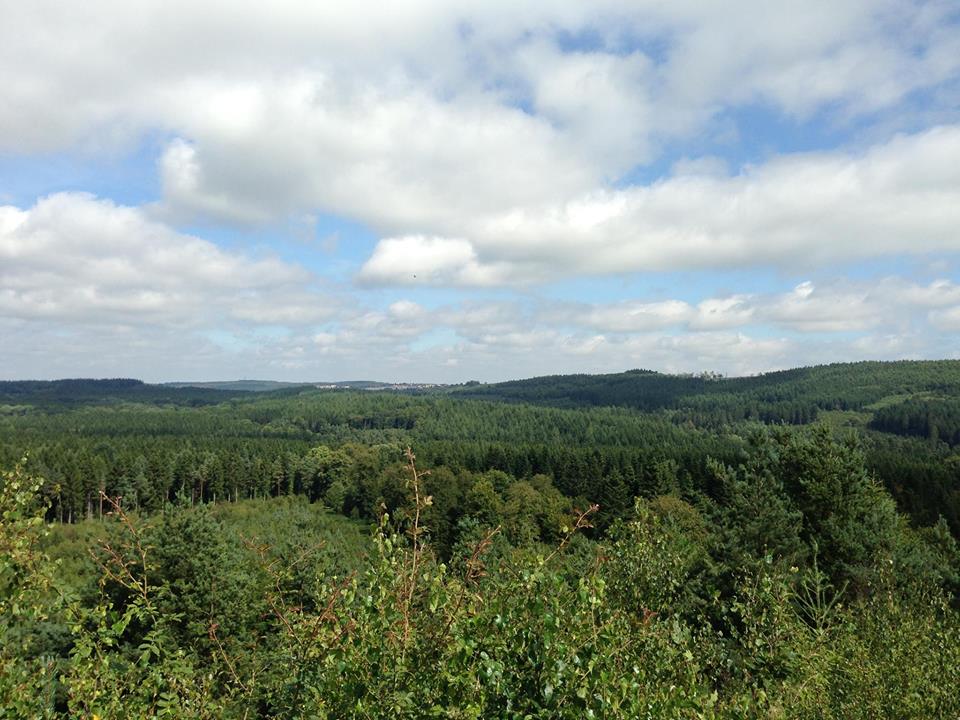 So, STILL no movement from Government to publish a new forestry bill for public and parliamentary scrutiny. What more incentive does this Government need to do the right thing? After kicking our forests into the long grass THREE years ago it looks like they plan to kick it again, this time right out the other side of the General Election.
Was there anything new?
In my last blog I asked whether or not there would be anything new to tell you all after last weeks National Forestry Stakeholder forum. We were given these ten core principles that should reflect what DEFRA and the Forestry Commission learned from their consultation on their Forestry and Woodlands Policy Statement a year ago.
"We have reviewed our proposals in the light of the responses we received and have identified ten core principles underpinning our plans. These principles are that the new PFE management body should:
1. conserve and enhance the estate for the benefit of people, nature and the economy.
2. be publicly-owned and operationally independent of Government.
3. be underpinned by statute and have a Charter.
4. be managed by experts and have access to the best advice.
5. have commercial freedoms but will be required to protect the estate.
6. be able to buy and sell land, but any land sales must be for the benefit of the estate.
7. be a pioneer in natural capital accounting and payment for ecosystem services.
8. work closely with local communities, estate users and businesses. It will have consultation at its heart.
9. be an exemplar of sustainable forest management.
10. build on the strengths of Forest Enterprise England.
These principles are being used to inform the development of our legislative plans which include undertaking pre-legislative scrutiny. This process provides stakeholders with an opportunity to comment on draft provisions and allows the relevant Parliamentary Select Committee to take evidence from interested parties in preparing its report. Government reviews the draft legislation in light of the Committee's report." Forestry and Woodlands Policy Statement 'One Year On'
Whilst these principles read well, it's ALL ABOUT THE DETAIL and, yet again, we have not been given any detail on the key issues. This is why it is important that we are given the opportunity to debate the proposed new forestry legislation this year through parliament.  We need to know what the proposed safeguards against privatisation and exploitation are.
Is it still all about politics and ambition?
Three years ago the public identified pretty quickly that the approx 250,000ha of publicly owned forest land in England were under threat from politics and ambition.  That's why we called for the PFE to stay in public ownership, embed the public at the centre of decision making, have greater protection from exploitation and political whim and use this opportunity to place this unique set of forests at the heart of our natural landscape and the English woodland culture everyone agrees needs to be nurtured.
Since last year the fate of our public forests have been in the hands of those with no experience of working in forests or with communities but with plenty of experience in accounting, business, development and planning. Couple this with a Government that is set on building the economy through development and that is still so afraid of the forestry issue that it wont allow anything other than 'happy legislation' and what are we left with? Something to be confident in?
Well, yes, if the safeguards against exploitation and privatisation are strong enough, then why not? Forests are surely the most consulted upon habitat in the country now, Government knows everything they need to know to do the right thing to make this happy legislation.
This parliamentary session ends this month and by all accounts it's very quiet in the world of new legislation passing through Government, so it would be welcome but surprising if they put the forestry bill on the agenda at the moment, it's got the potential to stick out like a sore thumb. This means that we only have one parliamentary session left before the General Election. Our new forestry bill would have to mean ecstatic legislation for this Government to push it through in the run up to an election, especially if it's a bill they see as founded on a u-turn.
As long as Government acts on what the public wants and keeps politics and ambition to a minimum in the creation of the new legislation and new management organisation, I don't understand how it could all go wrong…
It's time to get the draft forestry legislation into the public domain for debate.