Natalie Raeber is a Swiss blogger and natural history tweeter (@dreamfalcon) responsible for The Tree Year Project 2011 (@TreeYear on twitter), an online blog festival encouraging any and everyone to observe a single tree and the changes to it in a year. It invoked discussion for people across the World to comment on single trees and discover the merits of a tree, it's aesthetics, it's value, the ecology of it and more. It was a project that truly inspired people to reconnect with the trees in their neighbourhood.
One hopes that the project will see a second year if not more. It was a demonstration as to how the blogosphere and twitter can help 'Forest and Tree Communication' and the rewards that can be gained when we all engage.
The independence the internet provides to us all allows for the birth of projects which money can't buy and governments can't influence – but which proof the necessity and the worth of talking across boundaries about trees and thus proves that trees, forests and the governance and policies related to trees actually transcend boundaries and cannot be manipulated.
Here, exclusively for SOW, Natalie explains the background to how the project was born.
Observing trees
Everybody knows that most trees change how they look over the year (ok, it depends a bit on where you live). But still, they go from bold to fresh green to a full canopy into maybe colourful leaves before they shake them all off again. For a certain time of the year some of the trees are loaded with fruits of different kinds. We know that, we've seen it, we've painted it in school. We know it, but normally we don't pay attention anymore. Some colourful trees in Autumn might attract our view – maybe flowers some time, and the fruits mostly at the grocery shop.
But have you ever looked closely at the structure of the bark, the bugs that move on it and the lichen that grows on it? Other insects like spiders and caterpillars also attract birds or other animals whom they serve as food. Trees are a full ecosystems and a source of biodiversity.
I had this experience in October of 2010, that led me to start "The Tree Year"-Project:
In a little village on a hill in France about an hour drive northeast of Toulouse, the evening sun sent a great light to the houses and the trees. I was waiting for friends and had time to look closely. I saw the diversity of life on the thick bark of the tree trunks: little bugs in red and yellow, lichen and suddenly a big fat beautiful caterpillar. It was amazing and wonderful! I realized that I only saw all this because I had the time to look very closely and I wanted to see it.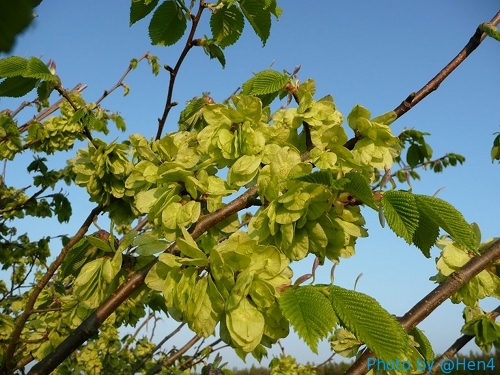 I kept this experience in my head for a while and gave it a thought now and then: 2010 was the UN International Year of Biodiversity and maybe with observing biodiversity on a tree it would be possible to take it to a personal level. As a hobby photographer and blogger [http://dreamfalcon.wordpress.com] it was kind of obvious that I would want to make a blog about it but it would be also very important that others could share their experience.
On December 11th, 2010 I sat down and set up a blog, a twitter account and a facebook page for the Tree Year and invited people to join. I also did everything in German, but this didn't work out. Most bloggers seem to write in English. And at this moment only I have realized that 2011 will be the UN International Year of Forest.
''From the root to the treetop – trees are full of beauty and life: observe a tree or a shrub and everything that's on it.
Be more aware of the little things in life – see and enjoy the diversity and beauty of the life and colours on a tree – and share it with others''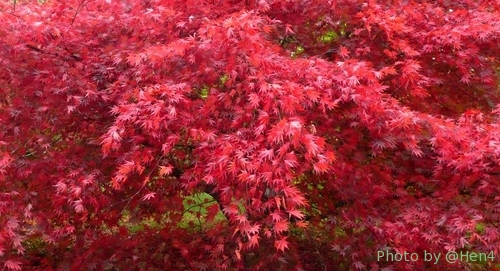 The idea seemed to be ok because there were people from all over the world joining. I was overwhelmed and since I couldn't do a real interactive webpage I had to update the page manually – it was a lot of work, but I loved it.
People joined for different reasons: do a walk every week or every day, write about something they did anyway (observing nature) or do something with their kids. I thought it was fascinating to see what kind of trees the people chose and from where on this planet they responded to this idea. You can check out the blogposts from the contributors by starting from this page: http://thetreeyear/contributors
The Tree Year 2011 will be ending soon – I'd love a Tree Year 2012 to come. If someone has the energy and ideas to take this idea to a next level (maybe a really interactive page) please contact me [tty @ raebeer.ch].
But whatever happens to the blog project, as long as we look at trees and enjoy walks in the woods and respect the all biodiversity that comes with it, we will always see Tree Years every year.
Natalie Raeber aka @dreamfalcon, aka Ms. Tree Year