by Hen Anderson, Save Our Woods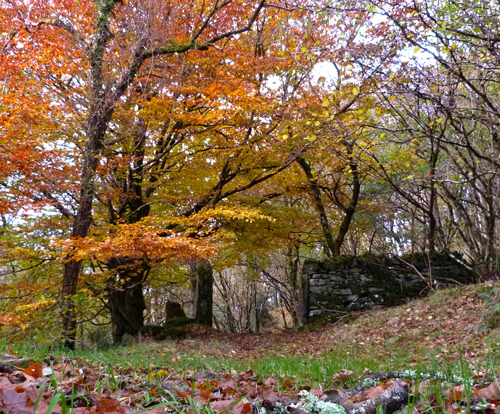 Ok, bare with me while I create some background…
When I started Save Our Woods (SoW) with my mate Karen a couple of years ago, it was for a simple reason. To find out WHY Government wanted to sell off the 250, 000 hectares of our publicly owned forests. That's it. Since March 2011 Save Our Woods has been just me and Pip Howard, with the help of many new and old friends that know a thing or two about forests, politics and people. It's been a very steep learning curve for me.
SoW has achieved a lot in it's short life. We played a key role in getting the forestry clauses thrown out of the public bodies bill, we drove hundreds of thousands of people to the 38 Degrees petition, we led the #saveourforests twitter campaign, we networked with campaign groups, experts, professionals and politicians to make sure that our campaign had a strong foundation in facts and we published exclusive information. We also pushed hard against the large environmental NGO's who appeared to be resigned to the sell off and instead of helping us fight against it were looking to see how they could work with Government to gain from it.
It was about 3 weeks into the life of SoW that Karen and I sat down and agreed that as the Public Forest Estate was so entertwined with the Forestry Commission (FC) we needed to learn more about them and make sure that we wanted to support them as the caretakers of our public forests. That meant that I had to undo 10 years of brainwashing and open my mind so I could research the work the FC does, without bias. I can't tell you how glad I am I did that.
How I became a Forestry Commission convert
Firstly, I should say that my first contact with the Forestry Commission was when I bought a woodland about 5 years ago and needed advice on management. I was struck at how lovely the FC guy was and how helpful too. He gave up a lot of his time & gave lots of free advice, which was invaluable. Certainly not the tree eating money monsters I'd been led to believe.
The forest campaigns and 'Friends of' groups, taught me that with each forest being unique and multi purpose, the FC works very closely with communities to engage them with their forests – and the groups are violently protective of the relationships they've built up with the FC!
I learned that the FC has been a global pioneer in sustainable forest management and not only that, they've played a part in healing industrial landscapes near urban conorbations and have opened up areas in some of their forests to create mosaics of habitat to boost biodiversity, encouraging the forests to become more resilient. I've learned that quite contrary to what we're all led to believe, the FC are amongst the most successful at protecting some of our rarest woodland species. I learned that the Forestry Commission's scientists have already researched how they're going to make our forests more resilient in the face of climate change.
I learned that the foresters are men and women who have dedicated their entire lives to working in all weathers, often for more hours than paid for, out in the forest and with local communities because it's more than just a job, it's a passion. A perfect example of this is the fact that FC staff have dedicated this past few weeks, working tirelessly around the clock, surveying our Ash trees for chalara fraxinea, leading the public, NGO's and other bodies in assessing their woodlands too.
Why don't we hear about all the amazing work the Forestry Commission does? Well, I believe it's because they're a Government department & government departments don't waste resources on PR unless they have to.
The danger of this is that if people don't know about the work the Forestry Commission does, they can't care about losing them. They think that the organisations with the loudest PR are the pioneers and the knights in shining armor that can save our forests. My research has taught me that although the Forestry Commission is not perfect, it is World renowned and if we lose them or dilute them through partnerships, I fear we're going to lose the skills, expertise and passion of a unique team of people that we'll be hard pushed to replace. We wont know what we've lost till it's gone.
My message to our new environment ministers is this:
Please, DON'T put an NGO between us and those we trust at the Forestry Commission. Particularly over something as important as community engagement, tree disease and forest resilience to climate change.
Please, DO give the Forestry Commission the resources and freedom it needs to work with us, the public, to advance our multi-purpose forests into a financially and ecologically sustainable future we can be proud to leave our children.
I can't believe this is me writing this. If it had been 2 years ago I'd be saying give the Woodland Trust all our public woods! Well, after 2 years of research I now know how dangerously wrong I would have been.