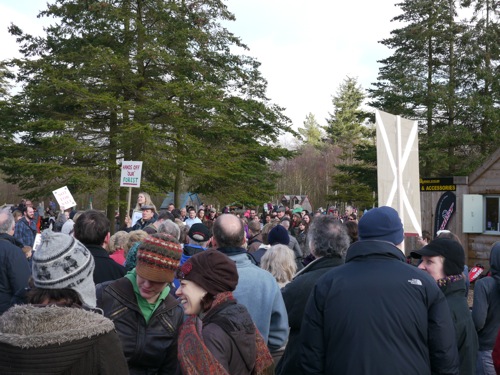 Yesterday I went over to deepest Surrey to a protest at Alice Holt Forest organised by South West Surrey Save Our Woods. I suspect, like many others in attendance, this was the first time I've ever been to any sort of protest and thanks to the organisers and the setting it made a great day out.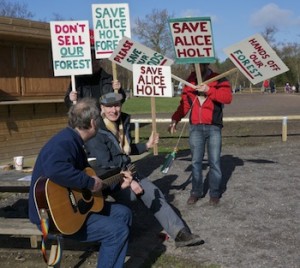 There was a good turnout. It was a lovely day for it. These combined to give a really nice atmosphere. Lots of children. Lots of dogs. Lots of placards. The good people of Surrey are traditionally a conservative (with both small and large c!) bunch so protests like this must surely raise an eyebrow with local MPs and the government. Local MPs may have raised their eyebrows even more if they'd been there but alas weren't.
I wonder if the government realises it is giving people who never dream of protesting a golden opportunity to find out that it's easier than they might have imagined!
There were some speeches and a chance for the press photographers in attendance to get some good shots of the fabulous range of placards people had brought along. Some good work had obviously been put in at the kitchen table last week! Unfortunately, I can't report on the content of the speeches as I was near the back (a black mark on my reporter's scorecard?).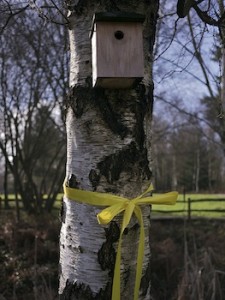 Events like this allow us to join in common voice but also give us the chance to chat and connect with others about the issues. Alice Holt provides an outstanding education programme. The friend I was with for the day provides nature and craft courses for the Forestry Commission at Alice Holt. She's been telling me for a while of the worry the deep cuts to budget are causing in this area. This is madness given the importance of getting our youngsters out into the natural world. This was evidently a concern for many of the people yesterday, especially those with young children who are well catered for at the moment.
I also found out about the Alice Holt Community Forum. This is an informal group of interested parties who meet periodically with Forest Enterprise to discuss issues of interest to the public. Hmmm – a little like this Big Society thing then? Contrary to many soundbites, most people were extremely happy with the Forestry Commission and it's balancing of education, amenity, conservation and forest research at Alice Holt.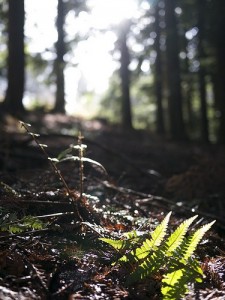 For a flavour of the activities in a mixed wood with facilities of this class, see the Alice Holt Forest News from Autumn 2010. Can you imagine this range from forest research, through timber harvesting to education benefiting thousands of children in one summer if ownership changes?
Once everyone had drifted off and we'd had a cuppa and cake we took a highly recommended stroll round the arboretum near the Forest Research station. Some weird and wonderful test plantings and some unusual trees. A very interesting and charming place. A great day out. Thanks to all who attended!