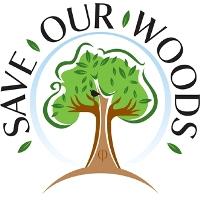 WOW! What an exciting day it's been getting the finishing touches ready and launching the Save Our Woods website and forum.
Our aim is to provide a platform for grass roots debate regarding the Public Bodies Bill and the possible sale of all England's forest land.
And it's already taking off.
Discuss campaign ideas, debate possible future uses and management strategies. What was your MPs reply? Your member of the House of Lords?
Share information and connect to people in these areas:
If you want to discuss issues such as the Public Bodies Bill, biodiversity, access restrictions and more then pop over to the Issues Forum.
Got a crazy/subtle/peaceful campaign idea? Let's see how creative we can be to Save Our Forests in the Campaign Ideas Forum.
Maybe you just love trees and have a cracking photograph to share, or a poem or just a few words – Love Trees Forum.
Spotted a News Article? Seen something in the International media? Let us know in the News Forum.
Or maybe you just want to pull up a hammock and chat around the fire – Welcome to the Woodland Glade.
However you use the forum, we hope it's useful to all our campaigns to Save Our Woods.
Now, I think it might be just about time for some supper and some sleep!