*UPDATED 26/05/11*
Download the FULL details here:
FC-Cuts-Presentation-230511.pdf
The Forestry Commission will be cutting 250 jobs and the 12 districts currently covered by the Forestry Commission will merge to form 5 or 6 districts.
In simple terms… by 2015 our Public Foresters will be looking after larger areas with 23% less of a workforce.  All to save £16million within 4years.
Any implementation of these cuts before the Forestry Panel gives it's recommendations next Spring makes a farce of the panels work before they've even really begun.  We look forward to seeing the Forestry Panels reaction to the announcements and hope they can quell our fears that the suggested privatisation/outsourcing of some FC services is in no way connected with the governments choice of Forestry Panel members.
We've published the tables & a map outlining the changes in more detail and will publish more as and when we can.
NB: Forestry Services includes the Forestry Commission, Forestry Authority and Forest Research etc.  Forest Enterprise run the Public Forest Estate.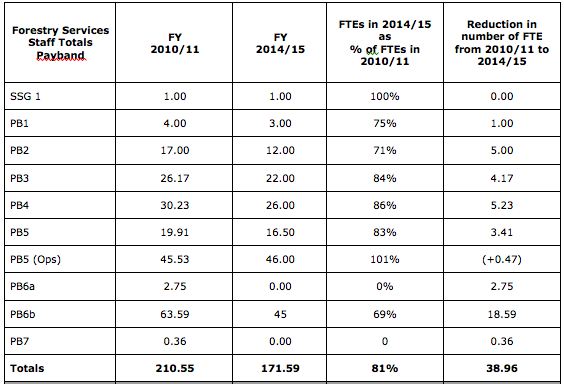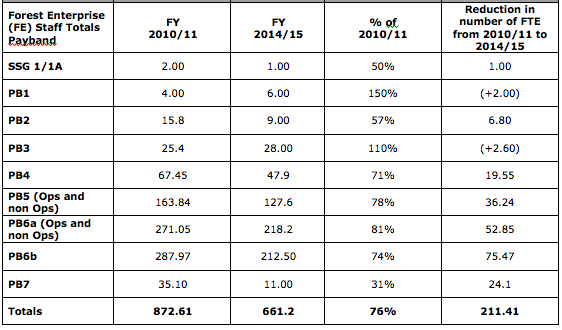 Details of Mergers and Office closures