by Tom Vincent, Producer of UBUSUNA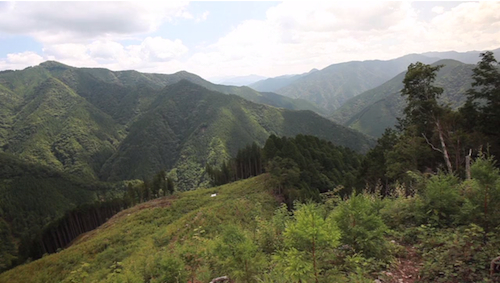 In the spring of 2012 we put together a film-making project to travel around Japan visiting and recording life in rural communities living in close proximity with the mountains and forests.
Over the next six months we visited six places across the country, and each time the Japanese film crew was joined by a different film-maker from overseas – Malaysia, Singapore, UK, France and New Zealand – to give both an internal and external perspective on contemporary life in the mountains of Japan.
The result is a film we have called "Ubusuna". Ubusuna is a Japanese word meaning the place you were born, and the kami – spirits or gods – that protect it.
Around 70% of Japan is forest and mountains, and the archipelago has vast extremes in climate and a harsh, unforgiving geography. Rural life in Japan is tough.
After WWII, development in Japan happened at an incredible pace, and in the rush there were countless policies that have left deep scars across Japan's natural landscape.
We knew before we set out that Japan's forests were in a difficult state, over-planted with conifers in the boom years after the war and then left largely unmaintained as they became increasingly uneconomical to manage.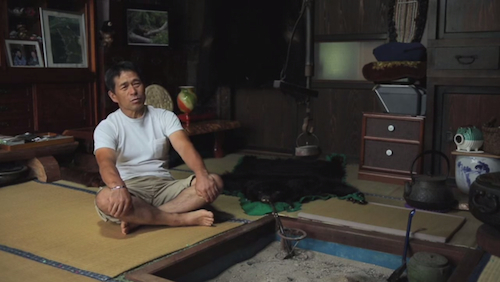 And we also knew that rural areas across Japan are suffering from serious population depletion, as more and more people leave for the cities and the remaining population grows older.
But beyond that, we had no clear image of exactly what we would find.
Japan's cities are perhaps the most advanced urban areas on the planet, and contemporary life is as modern – more so, even – than anywhere in the world. But it is also one with a deep respect for ancient traditions and values.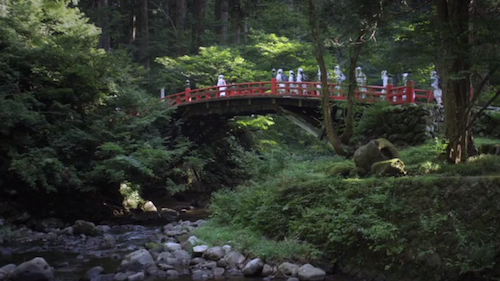 What we found as we travelled the mountainous areas of the country was the roots of those values  – the remnants of a way of life that even most Japanese don't know still exists. A mix of the 21st century with natural traditions and beliefs that go back hundreds of years.
We visited villages that have been abandoned and have sunk into the forest, and talked to veteran foresters who remember the days when once a month they would take a holiday to pay respects to the mountain gods, and who are exasperated by the postwar, badly thought-out policies and lack of funds to protect the mountains.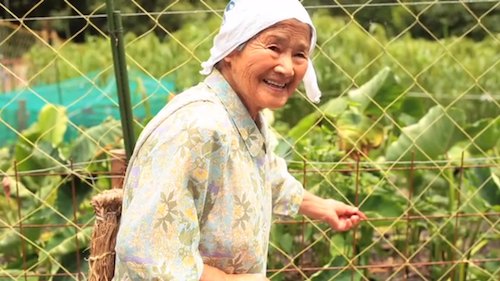 We met villagers high in the mountains who still perform rain ceremonies to protect their crops, and visited one of Japan's most holy islands, where a society and way of life that revolves entirely around the spirit world is gradually disappearing.
We joined yamabushi mountain ascetics who are enjoying a popular revival among young Japanese disenchanted with contemporary values and keen to find a different way, and met villagers working to combine traditional woodland and farming values with contemporary, social business models.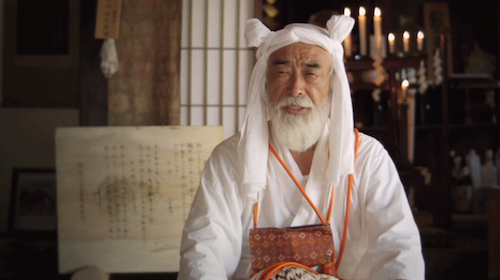 And everywhere we went was set against a backdrop of towering mountains and forests, and contemporary lives combined with an ancient natural belief system, Japan's Shinto religion and more earthy, folklore beliefs, in which humans, animals, plants – even cars and houses – all things animate and inanimate coexist in the universe, each with its own function, no single one any more or less important than any other.
The problems facing Japan's forests are severe, but work is just beginning to sort them out. Given enough time and effort, Japan, like all developed nations, has the money and technological knowhow to solve them.
But it aso has one other thing which is perhaps unique in the developed world. And that is a mainstream, natural belief system – a deep-seated, universe-centered, unselfish respect for nature – which is still very much alive and a key part of Japanese everyday life.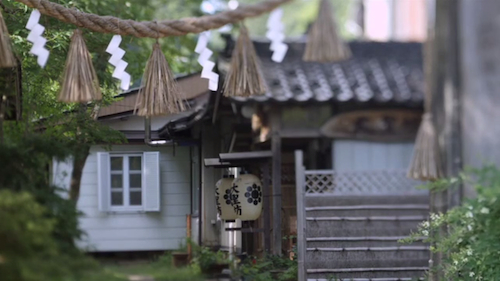 It is just possible that the sensitivity and psychology born of those beliefs and values may well provide concrete clues to contemporary issues of forestry, sustainability and the environment, and even social stability, which no amount of money, technology or academic learning can provide.
Ubusuna gives a glimpse into those values, and life in the mountains and forests of Japan.
Ubusuna will be showing for the first time outside Japan, at Barn Cinema in Dartington, South Devon, on Friday 31st May 2013, at 7pm.
There will be a Q&A afterwards with the director Mile Nagaoka, and producer, Tom Vincent.
You can book tickets here: www.dartington.org/spektrix/event?Id=6848