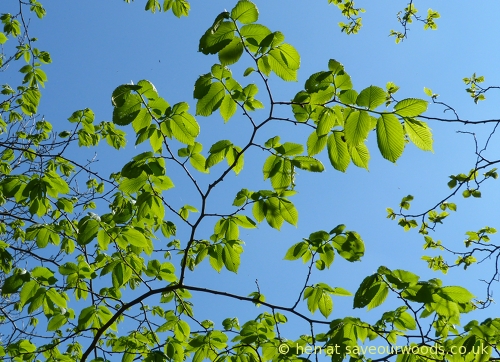 Back in 1979, when the effects of Dutch elm disease (DED) were still much in evidence throughout the UK, a campaign was launched using disease resistant elms to help replace some of the estimated 28 million that had been lost.
Originally developed by the University of Wisconsin, a hybrid species, Sapporo autumn gold, was used to propagate a large number of new trees which enabled parks and gardens to begin replacing their lost elms.  Many of these have become substantial much-loved trees long since after they were described as 'Japanese weeds' by some tree purists at the time.

However, the 'Elms Across Europe' campaign led to more than just a new species of elm added to the UK's biodiversity, it also led to the launch of The Conservation Foundation in 1982.
Since then the Foundation has created and managed a large number of initiatives covering a wide range of environmental interests throughout the UK and around the world, but it has never forgotten its roots and has continued to create elm interest and support enthusiasts for whom 'ulmus' remains a special word.
Over the years the Foundation moved the focus of its elm project towards mature, native trees and has propagated from many to see whether they too contain a resistance to DED which might be passed onto future generations.  Elm propagating can be frustrating with a successful season being something of a rarity, but in recent years micro-propagation has enabled the testing period to become quicker and the Foundation's Great British Elm Experiment has now got over 700 schools growing young elms.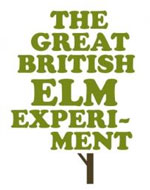 The Foundation was careful not to call this project 'The Great English Elm Experiment' to ensure that it did not give the wrong impression about the species it is using in the experiment and removes supplies of any young trees whose parent succumbs to DED during the experiment.
This has unfortunately happened to a few of the trees earmarked for a unique tree project – Ulmus londinium – which the Foundation has created to celebrate its 30th anniversary and the Queen's Jubilee this year.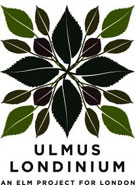 With so many of the country's elms part of a fading memory, it is commonly thought that all elms have disappeared. This is often held to be the case in London, but there are still healthy elms growing throughout the capital and there may well be more than even the experts know.
Since there has been no comprehensive survey Ulmus londinium began with an invitation to all Londoners to record any elm they may know.
Another feature is a research programme on the heritage of London's use of elm from early water pipes to lock gates, furniture and transport equipment.  The research has also discovered current uses of elm for furniture and art. This will provide the material for a video, and hopefully an exhibition, later in 2012 when the London elms will be distributed. Before that, as they are beginning to outgrow their initial nursery, the young elms are being found new homes in a variety of temporary venues including the grounds of the American Ambassador's residence and Lambeth Palace.
Two short promotional videos have been produced, one encouraging anyone living in London with the word 'elm' in their address to apply for an Ulmus londinium elm for their community and a second to encourage Londoners to identify elms during the distinctive elm blossom time. Anyone discovering an elm is encouraged to record their 'find' on a web elm map being managed by the Natural History Museum Urban Tree Survey.
And so after 30 years of 'helping  to spread the positive news about the environment' The Conservation Foundation is also continuing to spread the news that there is still life in elms.  A lot have been lost in the past , but by the end of 2012 there will be a few more in new homes and maybe even more in years to come.
Details of The Conservation Foundation's elm projects are at www.conservationfoundation.co.uk and www.facebook.com/elmselmselms and to become involved, please contact elms@conservationfoundation.co.uk