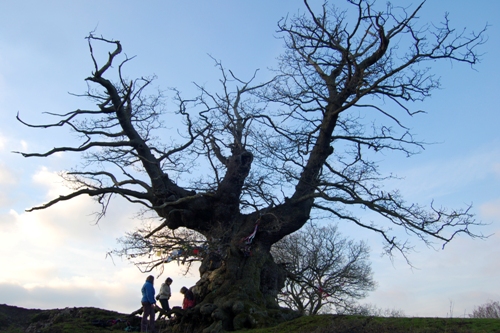 You don't take on a campaign because you don't like something (or the idea of something). You take on a campaign because you feel passionately for something.
I'm passionate about trees. And today I visited the White Leaved Oak in Malvern with hen4, BeeStrawbridge and ginbat.
It was my first visit to a truly ancient tree and even before we got there, despite the many other trees across the fields, I knew which tree it was.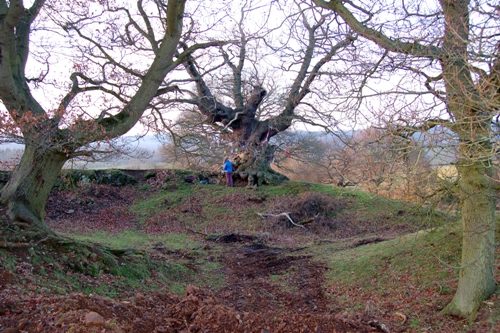 Crouching, a squat old man, arms raised, face turned to the sky, he sits (on private land) adorned by the gifts of many visitors. On the edge of a hollow that looked either recently excavated or dumped on at one end, the White Leaved Oak presides over two younger oaks.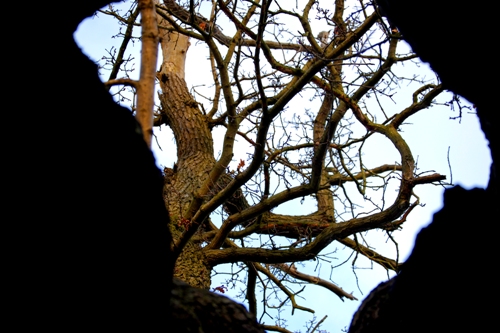 The ancient oak is hollow. That first peek inside was overwhelming. Like finding out every childhood fairytale was true. Twisting branches created natural skylights and in the dark corners the tree seems to be growing out of the rocks.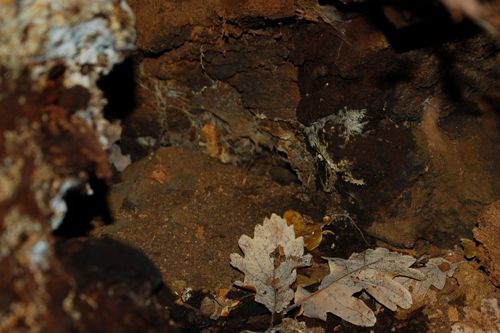 If you do one thing this weekend, go out and meet a tree. Truly meet it, spend time with it sitting under its branches.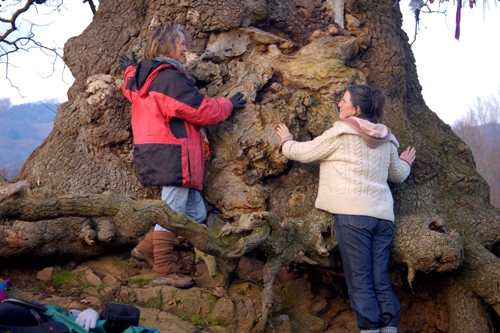 I can guarantee you'll feel rejuvenated.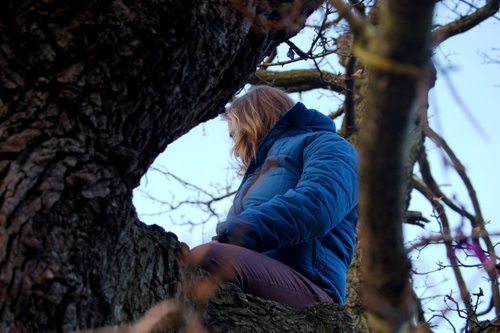 This past week has been amazing – launching the website and forum, seeing people from across the country connect.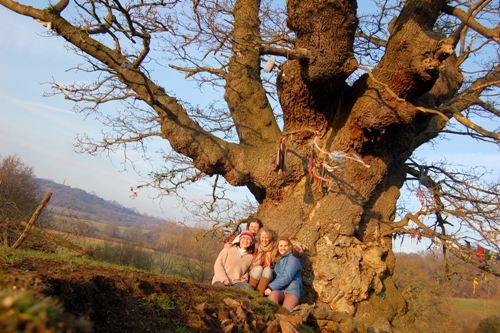 It gives me hope that there are so many more people out there who are as passionate about trees as I am.