We hear of logging in South America and Indonesia but how much do we know about the logging that is happening in our last and precious primeval forests of Europe? Paul White of the Transylvanian Wildlife Project is fighting the clear fell logging of ancient Oak, beech and pine in the breathtaking and pristine Great Carpathian forest.
by Paul White, Director Transylvanian Wildlife Project
One of the great, wild, intact forests of Europe is under threat. A place where lynx, Wolves and Bears still roam.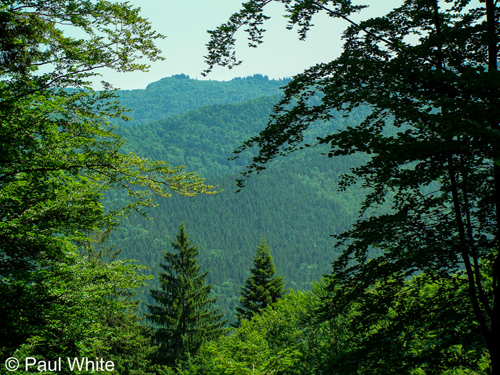 The Great Carpathian Forest
The forests of Transylvania have been lucky to escape the historic logging that has removed most of Europe's forests. Sustainable Forest Management (SFM) is now firmly established in Europe and most of Europe's forests are now in management.  It is simply unthinkable to allow logging in the remaining vestiges of primeval forest.
The timber giant Holzindustrie Schweighofer want to commence logging in Transylvanian primeval forest. This is wrong and we urge you to sign this petition against the proposal.
[UPDATE: There is now a petition on AVAAZ too, you can find that by clicking HERE]
Explore Europe's virgin forest ecosystem and learn more, watch this short film…
Why is the Carpathian ecosystem so important to all of Europe and why should it be protected?
Here are four facts that you should know about:-
1. The Carpathians are a vital watershed for Central Europe, feeding the major rivers of this region.
2. The Carpathians act as a bridge between Europe's northern and southwestern forests, the range serves as a biological corridor for the dispersal of plants and animals throughout Europe.
3. Though approximately 16% of the ecosystem is under some form of protection, logging, hunting, and development threaten to break this critical corridor link.
4. The Carpathian's steeply sloped forests provide habitat for the largest populations in Europe of brown bear, wolf and lynx, as well as over one third of all European plant species.
Add your voice to save one of our last primeval forests
[UPDATE: There is now a petition on AVAAZ too, you can find that by clicking HERE]