by documentary film director, Mia Mullarkey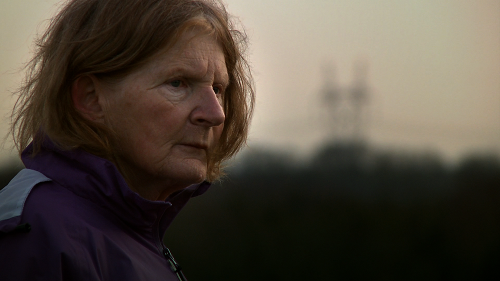 Teresa Treacy is an elderly lady who denied Ireland's largest international semi-state corporation, the Electricity Supply Board, access to her land to erect pylons. She did this because she wanted to protect the thousands of trees she had planted by hand. In 2006 the ESB contacted Teresa to tell her they would erect pylons along the middle of her land, which would mean cutting down several acres of forest. However, as the last landowner on ESB's new multi-million euro power line across Tullamore in Co. Offaly, Teresa Treacy prevented the project from completion.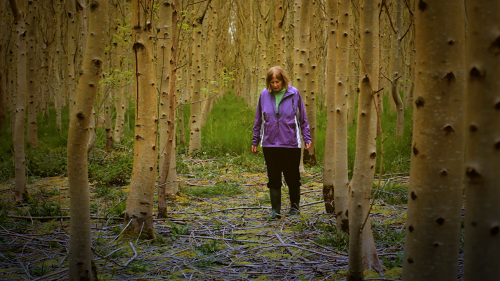 For 6 years she asked the ESB to put the cables underground but they have said it is too expensive. Then late in 2011 she was sent to prison at the age of 65 for not allowing the ESB to cut down her woodland. While she was in prison the ESB felled almost 1,800 of her trees, but Teresa has not lost the battle yet.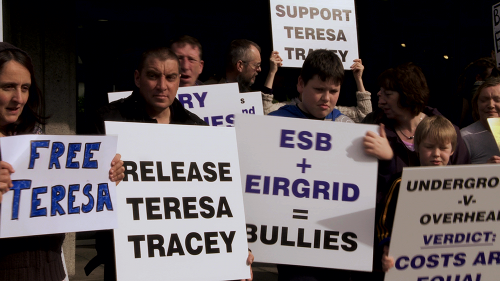 My name is Mia Mullarkey and I am directing a short documentary called Danger Overhead Powerlines which intimately follows Teresa's experience during and after prison, giving an inside perspective that was unexplored by the national media throughout the whole event.

Danger Overhead Powerlines Fundit Video from Mia Mullarkey on Vimeo.
The film documents the public's outraged response to Teresa's plight and Teresa's journey from a quiet, shy woman to a relentless fighter. After her release from prison she obtained a lawyer and is still fighting the ESB to this day.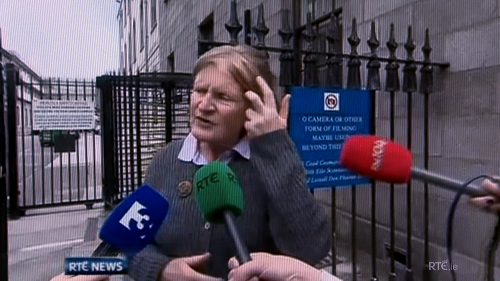 Teresa Treacy is an inspiring woman who is willing to be imprisoned again if needs be because she believes her land and trees are worth protecting. This is a story worth telling.
I need your help to tell this story. The project is a low budget endeavour and I need some funding to finish the documentary. Every amount, big or small, really helps, even just spreading the word and liking the facebook page will help…
Facebook:
https://www.facebook.com/DangerOverheadPowerlines
Ishka Films Website:
Funding Website:
http://www.fundit.ie/project/danger-overhead-powerlines